What's New in Faswin 4
What's New in Faswin 3
Faswin 3 is a dramatic update from Version 2. The feedback we have had so far from regular Version 2 users has been very encouraging.
Usability & Compatibility
A major focus of this release has been on usability and visual enhancements as well as making Faswin completely compatible, and compliant with Windows Vista and Windows 7 requirements. There are literally dozens of new usability improvements throughout the program, most of which you won't overtly notice.
One very important improvement for many is the ability to set the font size which Faswin uses. Although we've made the default font size slightly bigger by default, you are free to select your own preferred font, and font size. This makes reading the screens easier especially for those of us getting older. You'll find a
Select Font
item in the
Tools
menu.
Data Location
Under Windows Vista, and Windows 7, program data should no longer be stored in the Program Files area of your hard drive. Faswin 3 makes it easy for you to move your data, if you choose, to a new location. It also allows you to easily use data stored on a network drive. You'll find a
Change Data Folder
option in the
File
menu that lets you do this.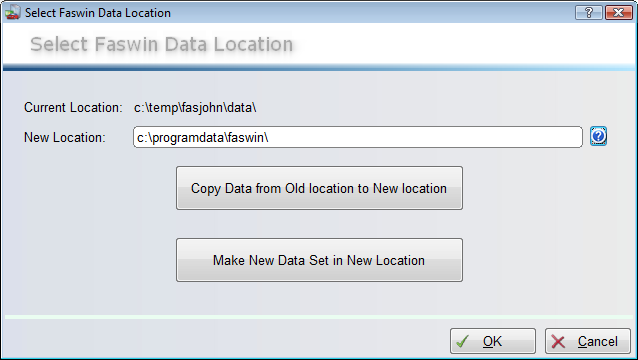 Easier to capture, and update assets.
By including all the necessary information for an asset on a single screen, the amount of effort it takes to capture an asset has been reduced. There are also numerous usability improvements when capturing assets.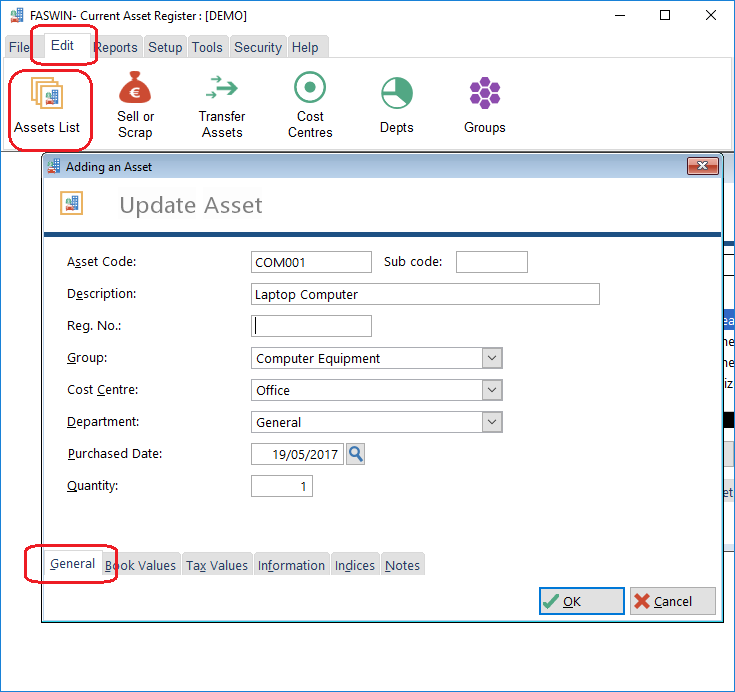 Importing Asset Information from Excel
If you need to edit a number of assets at the same time, you can import these changes from Excel. This allows you not only to input new assets quickly, but it also allows you to modify existing assets. You may choose to import as many, or as few, settings for an asset as you like.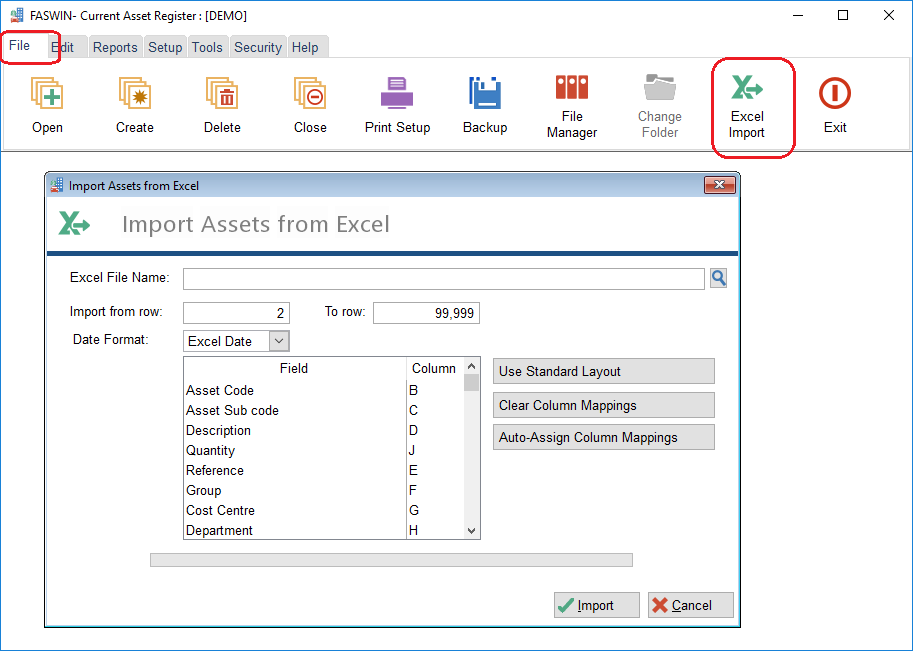 Exporting data to Excel, PDF and Email
Coupled with support for importing from Excel is improved support for exporting to Excel. All the browses in the program, including the asset list, sales list, and others can be exported to Excel by using the Send-To button. Indeed this button allows you to send the list to Excel, PDF, Word or even straight to the printer. You can also choose to send the resultant file (PDF, Excel etc) to another person via Email.
PDF Support
When printing, you can choose to print to either the normal printer, or to a PDF file. PDF documents are the de-facto standard for electronic document storage easily allowing you to print later on any printer. They are also easy to email and can be viewed on any computer which has the free Adobe PDF reader installed. They are also web-ready and can be added to internal or external web sites if required.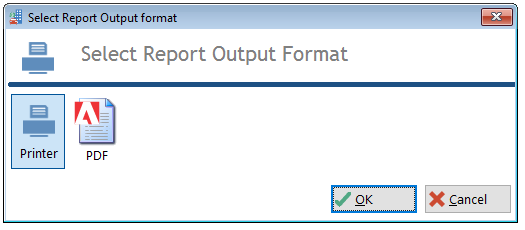 Improved Print Previewer
The print previewer has been completely overhauled. It now has the ability to display multiple pages at the same time, or to zoom into a single page. You can also choose to print the whole report or select which pages of the report to print.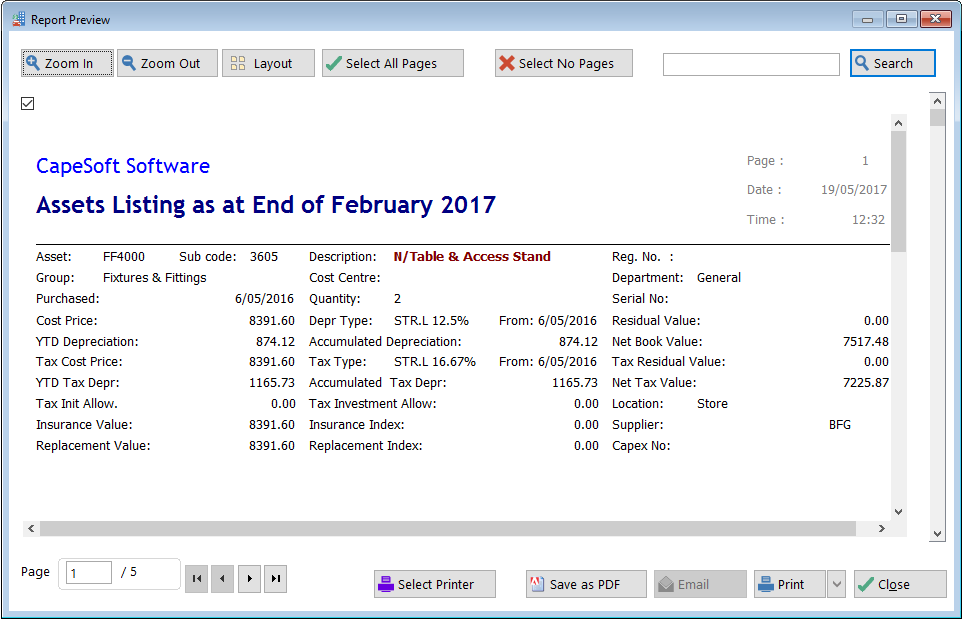 Updated Reports
All the reports have had a cosmetic makeover and have an improved layout.
Summary
Faswin 3 is a must-have upgrade for all Faswin 2 users. Go to the
Purchase
page now to secure your copy.